Traffic Products
NEW PRODUCTS 2021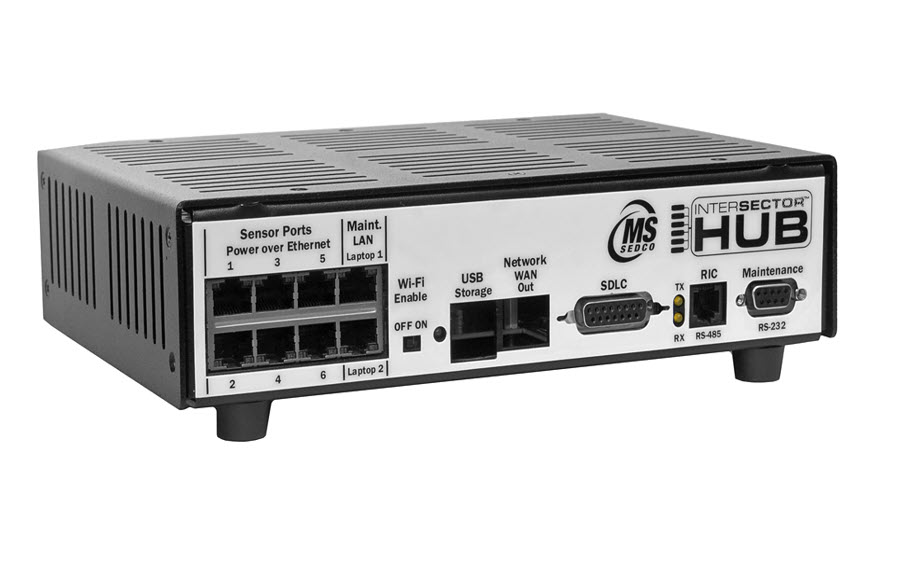 INTERSECTOR™ HUB
Call today to schedule your free webinar to get better acquainted with the features and benefits of the Intersector HUB.
Provides a common interface and power for up to 6 Intersector™ SDLC sensors

Up to 32 zones per sensor

Up to 64 SDLC outputs to the traffic controller
Provides user-friendly drag & drop programming
Eliminates the need for a detector rack and TCIB cards
Built-in WiFi connectivity
LINUX based operating system
Patent-pending technology
CONTACT [email protected] FOR MORE INFO!!!
X-WAVE™
Introducing the new X-WAVE for 2021
Touchless pedestrian crosswalk activation switch
Easily retrofits to replace existing mechanical ped button
3-wire connection: active high or active low output
Approx. 5″ detection range
Soon to be available in April 2021!!!
CONTACT [email protected] FOR MORE INFO!!!
Click on the links below to access information on our traffic products: