AccuGuard HP2 Modular Safety Beam System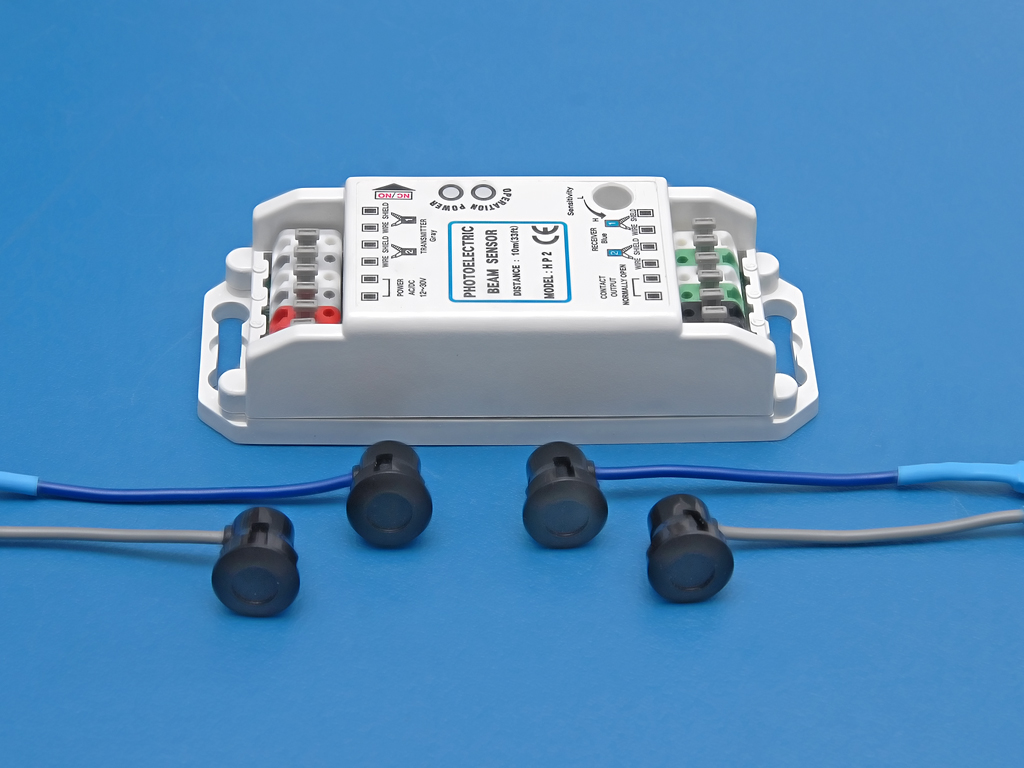 The AccuGuard HP2 is an active infrared 2-beam safety system for use with any automatic pedestrian door. This modular system consists of a separate control module, two transmitter beam heads with cables and two receiver beam heads with cables. The beam heads are available for recess mounting and can be ordered with surface mount housings (HP2-SURFACE).
When a beam is interrupted the control module signals the door to open. In the event of a power loss to the AccuGuard HP2, it will signal the door to open thus providing a failsafe system.
The AccuGuard HP2 is designed to save money on door preparation. It also provides for easier installation, quicker change-out and better aesthetic value.
Active infrared beam ranges up to 32 feet
Control module mounts separately in header
Recess mount or surface mount beam heads
Two (2) beam sets per control module
Cable for beam heads included
Wire connections made at external screw-type terminals on control module—beam heads are plugable
Beam status leds (assist in troubleshooting)
Use in compliance with ansi/bhma a156.10
---
Additional Resources

AccuGuard HP2 Data Sheet

AccuGuard HP2 - 102017